The Edify team is made up of former directors and managers of small- and medium-sized companies that have undergone major changes.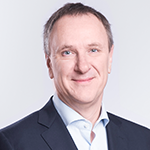 Having graduated from Ecole Centrale in Paris, Jean-François Lours began his career in 1988 with Bossard Consultants, where he was both Development Manager in the Services sector and co-director of the Strategy department. In 1999 he joined ASSYSTEM, an engineering and innovation consultancy group, as Marketing and Development Director.
In 2004 he was appointed Vice-Chairman of its Management Board with special responsibility for the Group's international growth. In May 2011, Jean-François Lours joined the Somfy group as Director of Somfy Participations, before being appointed CEO of Edify.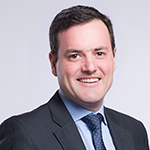 A graduate of Sciences Po Paris with an MBA from Columbia University in New York, Christian Dujardin began his career in auditing and strategic consulting at Arthur Andersen and McKinsey & Co in 1997, in Paris, London and New York. In 2007 he was appointed Head of investments at Affentranger Associates in Geneva, working with a number of small- and medium-sized Swiss companies during their growth.
He then joined Unigestion as Product & Business Developer.
Since 2014 he has been Investment Manager at Edify (ex-Somfy Participations), before being appointed Director.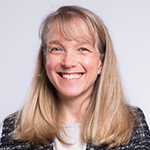 Valérie Marqués, who holds a DESCF degree and a postgraduate DESS in International Tax Law and Finance, has held various positions of responsibility in the Finance Departments of the Damart and Somfy Groups. At the same time she has played an active role in various external growth operations. When Somfy Participations was formed in 2008, she was involved in all acquisition and funding projects, a role she continues to fulfil today at Edify.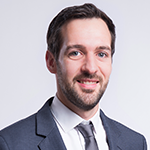 A graduate of the Ecole Polytechnique and the Collège des Ingénieurs (MBA), Ludovic Guitton started his career in consulting. In 2007 he joined the SNCF Group, firstly in Mergers & Acquisitions, then as Development Project Manager in the Stations & Connections activity. In 2012 he became the manager of a profit centre of 60 people at Orkyn', a subsidiary of Air Liquide Healthcare.
Since November 2015 he has been Business Manager, then Investment Manager at Edify.
A graduate of Ecole Centrale Paris, Alexis Jobard began his career in consulting, than as Manager in A. T. Kearney.
As of 2012, he took an equity stake in a SME bakery in Paris and developed a network of stores in Paris and Tokyo for 6 years.
Alexis Jobard joined Edify, since April 2018 as Investment Manager.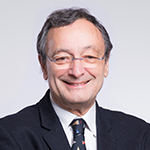 A graduate of HEC, Wilfrid Le Naour started his career in 1974 as an industrial marketing project manager. He was CEO of Airforge from 1976 to 1982, then CEO of AFE between 1983 and 1993.
He became CEO of Somfy in 1994 and held the post until 2008, when he became Director of Somfy Participations. He is Vice-Chairman of the Board of Directors and Operating Partner of Edify.
Engineer graduated from ESCOM and from IAE in Paris, Vincent Bellet joined Renault in 1980 in the Paint technical department, then became Inventory Manager at the Boulogne-Billancourt factory, before being made Purchasing Manager – Brakes. He joined Somfy in 1988 as Director of Purchasing. After an extensive career in various industrial roles, and then Deputy General Manager in charge of Industry at Somfy, he has also been, since 2008, an Operating Partner at Somfy Participations, then at Edify.
Edify has an extensive network of industry experts who work with the companies, particularly on improving performance.