EDIFY'S GOAL IS THE SUSTAINABILITY AND AMBITION OF THE COMPANIES IN WHICH IT INVESTS.
Edify is an investment company, and the successor to Somfy Participations. It was created when the Somfy Group's two operating divisions – Somfy Activities and Somfy Participations – were separated.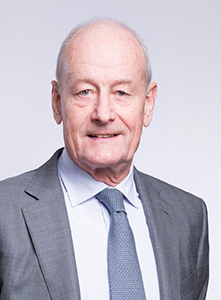 "We want to be the shareholder whom European entrepreneurs dream of selling their company to, when the time is right." Through close relations and discussions with their directors, we ensure our companies have a long-term strategy."
Paul Georges Despature, Chairman of the Board of Directors of Edify
Edify favors two types of investment: in medium-sized companies with the aim of supporting their long-term growth, and in smaller companies at key stages in their development.
Edify invests its own capital and therefore has no constraints regarding its investment terms.
Edify is a spin-off of the Somfy group, a regional medium-sized company that has become the world leader in automatic controls for awnings and roller shutters over a period of 20 years.
Edify's reference shareholder is an entrepreneurial family business that has held continuous majority control of the Somfy group for more than 30 years.